Ticker Tape Digest
Friday - January 6, 2023
---
By Leo Fasciocco -- TTD
Ticker Tape Digest presents its daily stock market report containing stocks to go long as Breakout Trades, Quick Trades, or Bargain Accumulation Trades.
We also feature stocks under Significant Accumulation that are poised to breakout.
Ticker Tape Digest's
Daily schedule guide for TTD subscribers
1. Pre-market - check Breakout Watch List and Quick Trades.
2. Morning - (11:30 - 12 A.M.) - check breakout stocks tape and breakout chart slide show.
3. Midday (1 P.M.) check TTD Midsession Report and see market video show.
4. After close (4 P.M.) check final TTD Report for day.
---
Trading Strategies
Bullish
Aggressive Investors Bullish - "Breakout Stocks" - ideally suited for bull markets and special situation stocks. Potential for large returns. (See Performance)
---
Aggressive Investor Bullish- "Quick Trade Stocks" -ideally suited for entry into top performing issues looking for a small quick profit." (See Performance)
---
Conservative Investors "Bargain Buy Trades for the Long Term." Ideally suited for entry into top performing big cap stocks on pullbacks within overall up trend.(See Performance)
---
Bearish
Aggressive Bearish Investors - "Breakdown Stocks" to Sell Short. Ideally suited for bear markets or market pull backs. Potential for large returns (See Performance)
The TTD report also contains stocks to short as breakdown plays and as bargain (swing trade) shorts.
Investors should tend to try to go with a strategy that fits with the stock market's trend, unless there is a special situation play.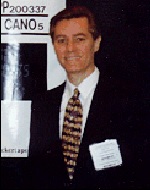 TTD's Breakout Stocks - Long are most suitable for aggressive investors seeking ideal entry points into leading stocks, especially during bull markets. They can do extremely well in bull markets with gains of as much as several hundred percent.
These stocks can also do extremely well during strong market rallies, or if they are in a industry group that is performing very well. They tend to have strong earnings outlooks and are near new-52 week, or all-time highs.
TTD Swing - Quick Trade Stocks - Long These are leading issues that have pulled back in recent days, but could move higher soon. They are most suitable for Aggressive Investors willing to trade short term. These stocks will do extremely well during market advances. They have about 74% win rate. During market rally sequences the win rate is even higher. The return is small 3% to 8% in just a few days.
TTD also presents Stocks To Sell or Sell Short. These issues are suitable for aggressive investors willing to take short positions both as trades or for longer-term plays. These stocks will do very well during bear markets or market pull backs.
TTD's Bearish breakdown stocks to sell short. These issues have potential to fall sharply. They often show a technical breakdown and also some fundamental business problem such as weak earnings.
TTD's multi-media updates include a slide-show that presents charts and analysis at midsession. Some times TTD presents feature analysis on stocks and the market. TTD uses Windows Media Files. (WMV).
TTD also presents a "Breakout Watch List" that is up dated daily. This list consists of key stocks in position to breakout. A close watch of this list can put you in the stock just as it breaks out. A good idea is to study the list and be ready to move into a stock quickly as it hits its breakpoint.
TTD often suggests using stop buy orders to enter. It is very important to buy a breakout stock as close as possible to the breakpoint. The idea is to get "elbow room" if the stock should follow through to the upside. This is very important in being successful in making big money with breakout stocks.
It is also essential to have a stop loss strategy for all stocks in which positions are taken. Not every stock will work as expected. It is important for investors to "police" their portfolios and avoid getting trapped in any bad positions.
Quality rating of breakout Two key factors: 1 - Stock near all-time high in price or near a 52-week high. 2 - earnings growth current year is strong. The ideal play is a stock with an Above Average Quality Rating. The stock is near a new high and will have strong earnings. TTD's other ratings are Average and Below Average.
TTD also has special feature sections on Educational Tips on Investing.
To email Mr. Leo Fasciocco leo@tickertapedigest.com.
For service, email Beverly Owen owen@tickertapedigest.com. TTD's Tel: 1-480-878-8381 or 480-704-3331.
---
Friday - January 6, 2022
TTD's Breakout Stocks
Stock Market Overview
Total Buy Breakout Stocks - 15
Quality of Breakouts - Average.
Stocks Screened - 6,500
Bull side - Large list of breakouts with some good looking plays. Aggressive bulls can be venturesome.
Stock market - Dow bullish in all time zones. The Nasdaq is still bearish in all time zones.
See Latest Earnings Reports - A company that tops the Street's earnings estimate has good chances to move higher.
Key "Earnings Beat" Stocks
None
---
Stock Market Momentum
(Data is based on a moving average)
| | | |
| --- | --- | --- |
| Market (Daily) | Market (Weekly) | Market (Monthly) |
| Dow - Bullish | Dow - Bullish | Dow - Bullish |
| Nasdaq - Bearish | Nasdaq - Bearish | Nasdaq - Bearish |
| S&P 500 - Bullish | S&P 500 - Bullish | S&P 500 - Bearish |
---
---
---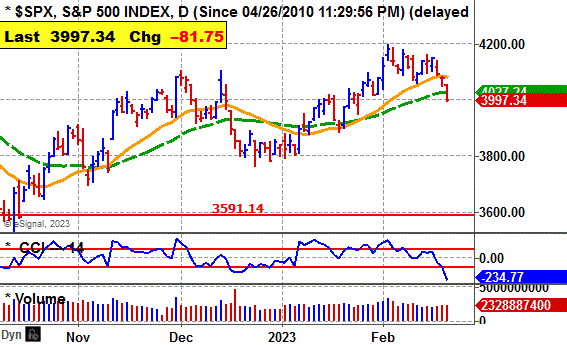 ---
Ticker Tape Digest's
Timely Breakout Stocks From Tape Action
(The "breakout List" gives all stocks breaking out of a base of five weeks or more. These stocks have a good chance to trend higher. However, a stop should be used to avoid those that do not work.
They are ranked according to percentage change and classified as leaders or other.
(Trading strategy: One should buy breakout stocks near breakpoint by using market order or stop buy. They can also be bought soon after a follow through move, sometimes on an intraday pullback.
Breakout Stocks

---
TTD Features a Recent Breakout Stock
Net to Jump 39% for 2022, TTD Targets 48
TTD's Quality Rating of Stock - ( HWM ) Average
HWM, based in Pittsburgh, provides advanced engineered solutions for the aerospace and transportation industries. It includes engines and gas turbines. Annual revenues $5 billion. HWM's stock moves higher Friday and it breaks out from its 5-week, flat base.
So far today, HWM is trading 2.5 million shares, the same as its average daily volume.
The move carries the stock to a new all-time high. That is bullish.
HWM's stock gapped higher in the morning and cleared its breakpoint.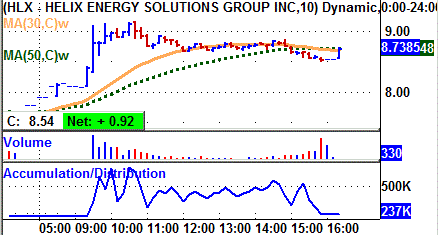 The stock climbed to a peak at $40.48 around noon.
It then pulled back in the early afternoon. However, it came on again in the late afternoon.
In after-hours trading, the stock was down 21 cents a share.
Tape Action
HWM's tape action shows good buying in the morning when the stock advancing strongly.
Through midday there was some light buying
Then late in the day there were two strong buying waves.
That is very bullish.
Business
HWM operates through four segments: Engine Products, Fastening Systems, Engineered Structures, and Forged Wheels.
The engine products segment produces investment castings, including airfoils, and rolled rings primarily for aircraft engines and industrial gas turbines.
The fastening systems segment produces aerospace fastening systems, as well as commercial transportation, industrial and other fasteners.
The engineered structures segment produces titanium ingots and mill products for aerospace and defense applications and is vertically integrated to produce titanium forgings, extrusions forming and machining services for airframe, wing, aero-engine, and landing gear components. I
Charts
HWM's 12-month performance chart shows the stock up 20% versus a 19% loss for the stock market.
Insider were recent buyers using stock options at $20.27. They were sellers at $36.31.
HWM's long-term chart shows the stock falling from $34 in early 2020 to $10.
However, the stock worked back to $37 by late 2022.
It has since risen to around $39 and now breaks out.
HWM's daily chart shows the stock climbing from $31 in September to a peak near $39 by December.
The stock put down a small cup-and-handle base
The breakout is strong coming with a widening of the range and a modest pickup in volume.
The CCI momentum indicator is strongly bullish.
Earnings Outlook
For 2022, the Street projects a 39% jump in earnings to $1.40 a share from $1.01 the year before.
Going out to 2023, they see a 23% rise in net to $1.72 a share from $1.40 anticipated in 2022.
Quarterly net should be strong.
For the fourth quarter net should rise 27% to 38 cents a share from 30 cents the year before.
Then in the first quarter of 20223, net should climb 26% to 39 cents a share from 31 cents the previous year.
Strategy Opinion: TTD is targeting HWM for a move to $48 within the next few months or sooner.
A protective stop can be placed near $39.
Intermediate-Term Rating: Average
Suitability: Average Bulls.
TTD's special research of Stocks Prior Performance:
| | | |
| --- | --- | --- |
| Breakout Success | Bullish | HWM scored good gains off recent breakouts. |
| Response to Net | Bullish | HWM rose 11 times after 15 earnings reports. |
| Earnings Beats | Bullish | HWM beat Street estimates 8 out of 11 times. |
| Seasonal Success | Bullish | HWM lost 0.9% in Jan, rose 6.6% in Feb. |
---
Stock's Prior Performance After a Breakout
| | | | | |
| --- | --- | --- | --- | --- |
| Stock's % Change from Breakout to peak - prior to cut below 50-day M/A. | Date of Breakout | Break point Price | Stocks Price Peak after Breakout - prior to cut below 50-day M/A | Date Trade Closed |
| 13% | 3/5/2021 | 28.87 | 4/14/2021 | 32.55 |
| 51% | 11/9/2020 | 19.10 | 1/12/2021 | 28.87 |
(In actual trading, entry and exit points could vary depending on broker execution.
Also, ideal are breakouts to a new 52-week high or better, perhaps all-time highs. Sell point can be a cut below the 50-day M/A.)