---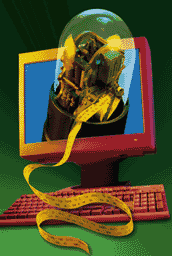 Ticker Tape Digest
Thursday - April 26, 2007
---
By Leo Fasciocco -- TTD
Ticker Tape Digest presents its daily breakout and Short Selling report. It contains Breakout Stocks and Stocks under Significant Accumulation.Data is from tape action for the day. These stocks are most suitable for aggressive investors seeking ideal entry points for leading stocks.
These stocks will do very well during bull markets and strong market rallies.
TTD also presents Stocks To Sell or Sell Short.These issues are suitable for aggressive investors willing to take short positionsboth as trades or for longer-term plays. These stocks will do very well during bear markets or market corrections
TTD's multi-media updates include a slide-show that presents charts. It is available with use of the Real Player One that can be downloaded for free from real.com. The latest versions of Microsoft's explorer and Netscape have the player already installed and works well with TTD's slide shows.
TTD's more advanced video show comes as Microsoft video file and is best used with cable or high-speed service.
TTD also has a special feature section on Tips - Questions and Answers at the Forum section.Go To Forum click here
To email Leo leo@tickertapedigest.com.For service, email Beverly Owen owen@tickertapedigest.com. TTD's Tel: 1-480-926-1680.
---
Breakout Stocks
Total Buy Breakouts so far today - 30
Stocks Screened- 8,200
Bull side - Large number of breakouts today, with some leading stocks moving out. Bulls be aggressive. However, just scale into issues extended from their bases.
Long-Term Environment for bulls: Favorable.
Market Status (Daily) - NYSE Bullish, Nasdaq Bullish
Market Status (Weekly) - NYSE Bullish, Nasdaq Bullish
---
Today's Featured Breakout Stock
Earnings Surprise on Upside, TTD Targets Move to 120
AAPL, based in Cupertino, Ca., makes computers and other computer-telecom type products including the iPod. Annual revenues: $19.3 billion. AAPL breaks out powerfully today after reporting exceptionally strong net for the first quarter. So far today, AAPL is trading 59.1 million shares, almost three times its normal daily average of 22.1 million shares.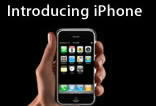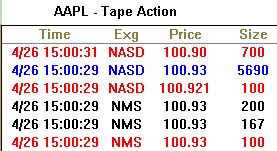 AAPL came in with fiscal second quarter (March 30) net up 85% at 87 cents a share compared with 47 cents a year ago. The consensus estimate on the Street was at 64 cents a share. So, it was a big upside surprise.
TTD's clip of the tape shows a big block of 5,690 shares crossing in the afternoon on a modest up tick to $100.93. The action showed that there was very little profit taking into the bullish earnings news.
TTD highlighted AAPL as a stock to accumulate in anticipation of a breakout in our TTD Pro Report
The company is benefiting from strong sales of its Macintosh computers and iPod music players.
Mac sales increased 36% for the quarter, well above the pace of all computer firms. Revenues for the quarter increased 20% to $5.3 billion from $4.4 billion a year ago.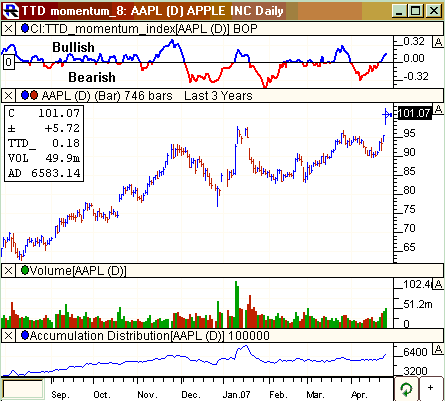 AAPL had a big hit with its digital music players (iPod) and online music store (iTunes).
Apple's desktop and laptop computers -- all of which feature its OS X operating system -- include its Mac mini, iMac, and MacBook for the consumer and education markets.
Its more powerful Power Mac and MacBook Pro for high-end consumers and professionals involved in design and publishing.
The company's other products include servers (Xserve), wireless networking equipment (Airport), and publishing and multimedia software. The company's FileMaker subsidiary makes database software.
The stock's breakout today comes from a 15-week, cup-and-handle base that was well formed. It developed after the stock rallied from 50 to 96.
The breakout today comes on strong volume. TTD's momentum indicator (top of the chart) is bullish. The Accumulation - distribution line is neutral, but in an overall up trend long-term.
This fiscal year ending Sept. 30, analysts were forecasting a 40% increase in AAPL's net to $3.24 a share from $2.31 a year ago. TTD could see that estimate being lifted to a 45% gain. The stock sells with a 30 p/e ratio. TTD sees that as reasonable. The company has been extremely successful in coming out with hit products.
Next year, analysts project net will increase 20% to $3.88 a share.
Strategy Opinion: The big earnings are the key! TTD sees very good chances for AAPL to climb to 120 within a few months, or sooner. TTD suggests a full position on this breakout. A protective stop can be placed near 90 giving it plenty of room. AAPL has a beta of 1.42 versus 1.00 for the S&P. So, it is modestly more volatile than the market.
TTD rats AAPL a good intermediate-term play with potential to surprise on the upside.
Sponsorship: Very Good. The largest fund holder is Fidelity Contrafund with a 1.7% stake. It was a recent buyer of 1.1 million shares. Another key buyer was 4-star rated Brandywine Fund which purchased 1.9 million shares.
Insider Activity: Slightly Bullish. Insiders were modest buyers in recent months. Currently, 18 analysts follow the stock, 15 have a buy, compared with 17 three months ago. Deutsche Bank put out a price target of $140 today. Bear Stearns is at $143.
---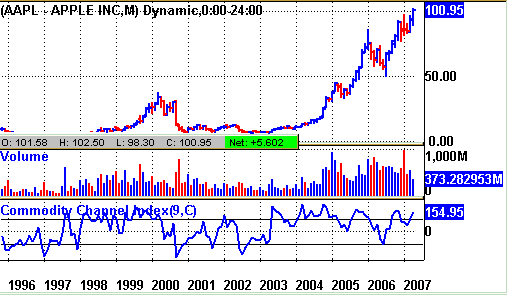 ---
TTD's Breakout Profile Rating

Apple Inc. (AAPL)
| | | | |
| --- | --- | --- | --- |
| TTD Check List | Bullish | Bearish | Neutral |
| Near 52-week High | YES | | |
| Volume | YES | | |
| Tick Volume | YES | | |
| Price Trend - Daily | YES | | |
| Price Trend - Long Term | YES | | |
| Price Daily Spread | YES | | |
| Base Structure | YES | | |
| Base - A-D | YES | | |
| Earnings-Quarterly | YES | | |
| Earnings-Long Term | YES | | |
| Earnings Outlook | YES | | |
| Industry Group | YES | | |
| Prior Breakout Success | YES | | |
| Fund Sponsorship | YES | | |
| Total Score | 14 | 0 | 0 |
---
All Timely Breakout Stocks From Tape Action Today
(The "breakout List" gives all stocks breaking out of a base of five weeks or more. These stocks have a good chance to trend higher. However, a stop should be used to avoid those that do not work.
(Trading strategy: One should buy breakout stocks at breakpoint by using market order or stop buy)
---

---
Charts of Selected Breakout Stocks Today
---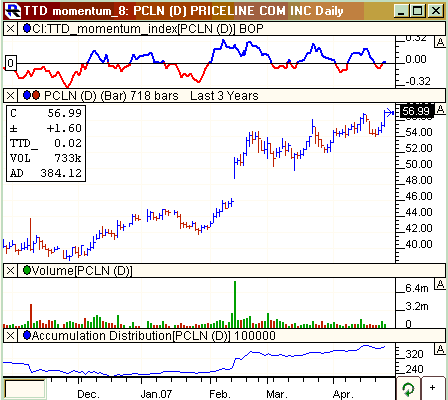 ---
---
---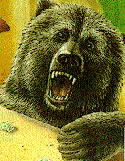 Ticker Tape Digest's
Stocks To "Sell or Short"
Ticker Tape Digest's Daily List of "Stocks To Sell or Sell Short" ranks stocks well timed to be sold immediately based on daily trading. The list can be used as an alert to reduce current long-term positions.
Shorts from tape action so far today - 8
Stocks Screened - 8,200
Long-Term Environment for bears: Unfavorable.
Bear Side - Small list of breakdown stocks today as market works higher. Bears be conservative seeking damaged companies.
List of Stocks To Sell or Short
(Trading strategy: These stocks can be sold short, or if held should be sold. If a stock is sold short, a protective stop buy should be placed. Short plays work best when the stock market is in a down trend.)
---
Commentary on TTD's Feature Bear Play
AFFX, based in Santa Clara, Ca., produces products to study genes. Annual revenues: $355 million. AFFX falls today after reporting a first quarter loss. The stock's drop was a gap decline coming on extremely heavy volume. So far today, AFFX is trading 6.6 million shares, six times its normal daily volume of 1 million shares.
TTD's clip of the tape shows the stock under selling pressure even around midday. A big block of 100,000 shares crossed the tape on a down tick to $26.89 from the prior trade at $26.91.
AFFX reported a first quarter loss of 6 cents a share, which included a a restructuring charge of 5 cents a share. That compared with a profit of 3 cents a share a year ago. The results disappointed the Street. Some had net estimates as high as 11 cents a share.
AFFX's GeneChip system and other products are used to identify, analyze, and manage genetic data in the development of new treatments for infectious diseases, cancer, and other ailments.
The company sells its products directly to drugmakers and other life sciences companies, academic research labs, and government agencies in its key North American and European markets.
It has partnerships with such companies as Hoffman-La Roche and Johnson & Johnson subsidiary Veridex to develop disease diagnostics using its GeneChip technology. The company owns about 25% of Perlegen Sciences, which uses Affymetrix's technology to map genetic variations and tie them to human health for drug development.
The technical breakodwn in the stock comes after it had climbed from 18 to 32. The big volume is the key. TTD sees AFFX declining 20 within the next few months.
---
---
TTD columnist Leo Fasciocco has covered the stock market for over 20 years. His articles appear in many publications. He is also a speaker at the Intershow conferences. He has been on television and radio. He is author of many educational articles about stock investing and the book "Guide To High-Performance Investing."
For information to subscribe to the Ticker Tape Digest Services call: B. J. Owen at 1-480-926-1680. Distributed by Corona Publishing Enterprises. Ticker Tape Digest Inc. P.O. Box 2044 Chandler, Az. 85244-2044. TTD "Professional Report" is available on the World Wide Web: $100 per month. Password needed. "TTD Professional" Faxed is $200 per month. The TTD Daily Report is $39.95. Credit cards accepted.
(The information contained has been prepared from data deemed reliable but there is no guarantee of complete accuracy. Ticker Tape Digest Inc. is not affiliated with any broker, dealer or investment advisor. Nothing in this publication constitutes an offer, recommendation or solicitation to buy or sell any securities. Further research is advised. This report is copyrighted and no redistribution is permitted with out permission. Some of the charts are from Telescan, Insight Trading, First Alert and other sources.)