---

Being On the Lookout For "New Names"
---
Microsoft Corp. (MSFT), Amgen Inc. (AMGN), Reebok International Ltd. (RBK)!
These are just a few stocks investors have come to know as successful investments. But in their early days, they were not well known by the average investor. When they made their debut in the 1980s, they were "new names."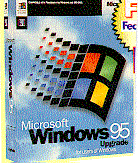 When the stock market becomes difficult, it is then investors should be doing their homework and looking for "new names."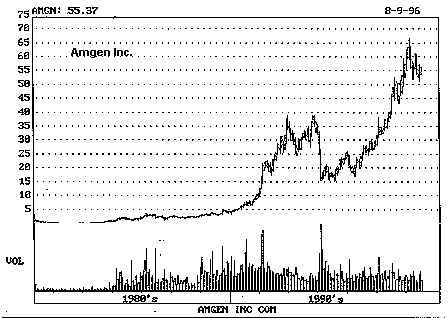 When the stock market moves higher again, certain "new-name" stocks will most likely catch the fancy of many investors and institutions and score big gains.
How do you uncover potential top performing "new-name" stocks?
The answer is to keep track of the new issues' market.
Many publications have information on new issues. Investor's Business Daily newspaper has a new-issues section listing stocks that have recently gone public or plan to make an initial offering. The list gives the ticker symbol of these new stocks and other extremely important information.
You should make a list of those stocks and follow their progress. Better yet, one should use a good charting software program to follow the stocks and be able analyze them with a moving average, momentum indicator or other technical tool. Also, look for them when scanning through TTD's web page.
Of course, fundamental research is need to weed out the good "new-name stocks" from the bad. Information can be obtained by calling the underwriter for a prospectus or a brokerage firm for a research report.
A good new-name stock should be one with:
(1) Earnings in a rising trend
(2) Projections of better earnings in the next few years
(3) A good product
(4) A stock price that after the offering has acted strong
(5) Top-notch institutional sponsorship
Take SPS Transactions Services Inc. (PAY) as an example.
The stock came public at $8 a share in February 1992, adjusted for a split. It doubled to $16 rapidly. It was formed by Sears Roebuck & Co. (S) in 1985. SPS handles point-of-sale credit account verification and private label credit card programs. That service was growing rapidly.
SPS's goal was to expand point-of-sale processing to the healthcare, insurance, grocery and fast-food industries. Earnings the past three quarters at that time soared 107%, 135% and 110%. Profit growth was projected at 20% a year.
Eleven mutual funds held SPS and include Fidelity Growth Fund and the Brandywine Fund.
SPS soared to 30.
There are "new-name" stocks coming out all the time. Not all of them will be a Microsoft or an Amgen, but quite a few should do very well. If you keep close tabs of the new issue's market you should profit handsomely by following TTD's "golden rules for new issues."
end
(Copyright: Ticker Tape Digest - January 1996 All rights reserved)