---
| | | |
| --- | --- | --- |
| Corona Investment Management | Portfolio Management For Equity Investorstors | "The Beauty of Disciplined Stock Investing" |
The Corona Investment Approach To Building Wealth
By Leo Fasciocco - President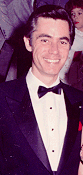 Corona Investment Management provides equity portfolio management services to individuals and institutions.
Corona's proven method for market forecasting and stock selection, painstakingly developed through twenty-years are truly suitable for both growth, conservative and aggressive stock investors looking for the highest returns from their managed portfolios.
Corona Investment Management Inc.
1220 West Sherri Dr.
Gilbert, Az. 85233
Phone - 480-704 -3331
480- 878-8381
www.coronainvestment.com
The investing strategy at Corona Investment Management has been tested for excellence in active trading through vigorous research and back testing.
We focus on three key areas. (1) We study a firm's fundamentals such as earnings and sales growth. (2) The technnical properties of the stock from charts And (3) the tape action by monitoring the daily big block activity to spot important accumulation and distribution.
We deiliberately simplify our literature to make reporting to you both understandable and educational to continuously prove to you that constant emphasis is on service and results. We work hard at research tracking some 7,000 stocks looking for the most rewarding. Our motto: "In order to get ahead, you must think ahead.
Corona Investment is an independant money management firm. We are not a division of any brokerage firm or bank. Our sole purpose is to provide clients with excellent stock trading and efficient portfolio management to achieve excellent returns on invested capital.
---
Stocks Win In A Landside
Research over a 40-year period has shown that stocks have outperformed all security returns. The average annual return for stocks has been 12.5%. That beats the next best corporate bonds at 5.4%. Next came Treasury bills at 5.2% and Treasury bonds at 4.8%.
| | | |
| --- | --- | --- |
| Security | 40-year cumulative | Annual rate |
| Stocks | 10,968% | 12.5% |
| Corporate Bonds | 713% | 5.4% |
| Treasury Bonds | 544% | 4.8% |
| Treasury Bills | 661% | 5.2% |
| Inflation | 434% | 4.3% |
The average rate of inflation was 4.3%.
The power of compounding makes the differences incredibly and demonstrates the wealthbuilding power of stocks. Over a 40-year period stocks returned a gain of 19,968%. That compares with 713% for corporate bonds, 661% for Treasury bills and 544% for Treasury bonds.
So, investing in stocks is one of the great ways to build wealth. However, there are bull markets and bear markets and one needs to have theguidance to know when to be in the market and out or hedged.
Most importantly it is a market of stocks, not a stock market. So, finding the right stocks that turn into big winners is the key. That is Corona Investment Management's forte.
Portfolio Management by Corona Investment Management
Screen

Computer screen through 8,000 stocks each day

Timing

Buy Momentum up, base breakout, volume up. Strong accumulation in base.
Short -momentum down. Sell -Momentum Breakdown

Analyze

Check Earnings via research reports on outlook and via services

Fundamentals

Buy - Strong earnings. Short - Poor earnings

Decide

Study all data and pick stock to be bought, sold or shorted

Selection

Put technical data and fundamentals together to select stock.

Act

Allocation of funds per stock within a portfolio

Execution

Have stocks bought for individual portfolios according to a set percentage of allocation.

Monitor

Track individual portfolios with protective stops and price targets.

Performance

Seek ideal allocation for best results and monitor the general market and individual stock performance
Nothing in the contents of this site should be construed as a solicitation or recommendation. Opinions expressed are on a general basis only and should not be relied upon as a guide for investment. The past may not be a guide to future performance."
Copyright Corona Investment Management Inc. 2001- 2010
---